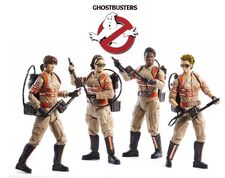 Ghostbusters 2016 Movie Merchandise Wave is based on the 2016 movie "Ghostbusters".
Some merchandise was released with the Classic brand logo which is separated on the wiki as the Ghostbusters 2016 Classic Merchandise Wave, as it is not based on the new film.
No-ghost logo in a chrome shadow tint.
Much of the merchandise features the orange stripes with a silver strip between.
Bright green slime many times cover the packaging to many items.
Companies and Products
Edit
Major Items
Edit
Promotions
Edit
In Established Line
Edit
Branded Merchandise
Edit
References
Edit