Welcome to Ghostbusters Wiki!
I'd like to Welcome you to the Ghostbusters Wiki! Thanks for your contributions.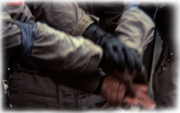 I suggest if you have not yet, to read the Introduction page, which is created to help out new editors like yourself learn to ropes, and what is and is not allowed here.
Please leave a message on my talk page if I can help with anything! -Devilmanozzy
Suspended for 2 Weeks
When you are a new member to the wiki and choose to not utilize the articles' talk pages to propose a new category then simply add them is not a good idea in general. We tend to consider that as 'spamming categories.' You will be suspended for two weeks. Until then, reread all of the Introduction articles. When the suspension is over, use the talk pages. Mrmichaelt (talk) 03:10, February 4, 2015 (UTC)
Second warning. Suspended for 1 month. Mrmichaelt (talk) 01:48, August 12, 2016 (UTC)
Community content is available under
CC-BY-SA
unless otherwise noted.