2015 archived talk page discussions.
---
We came, we saw, we kicked its ---! Congrats, Mrmichael!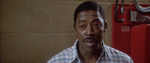 As you already know, I have upgraded you to a Bureaucrat (2nd in Command). This means for those reading, he can promote admins and setup rollback abilities. Thanks for making the last five years a blast! Can't wait to see what you have planned next at the wiki and beyond.  Devilmanozzy (Talk Page)  19:19, September 30, 2015 (UTC)
Thanks! Mrmichaelt (talk) 02:33, October 1, 2015 (UTC)
Spoilers.
My apologies for the spoilers. I had assumed that due to the actors being listed on the film page, that it'd be okay to list their appearances on their actors pages and having read this, "Before, and during the promotion period of a new item/media there may be information given out in interviews and through magazines. All information may be added that is given, even if it goes against the Spoiler Policy.", I thought that it was. I meant no disrespect to the Wiki or its editors. Roger Murtaugh (talk) 05:48, October 1, 2015 (UTC)
Hmm. It's kind of a gray area. I'll discuss it with Devilmanozzy and we'll clarify that stipulation if we need to. Mrmichaelt (talk) 09:40, October 1, 2015 (UTC)

Anything the wiki covers related to the reboot for now is on:
In a month or so the wiki will unveil a more detailed plan for the reboot updates and when things are okay to add to the wiki. It is a tricky thing, and the wiki must consider all parties involved. We want the film to be a success, so we don't want to hinder it. That is one of the reasons we started a Spoiler Policy.

 Devilmanozzy

(Talk Page) 

10:32, October 1, 2015 (UTC)
Greetings
I got the message about stopping adding categories. Thanks. Cstoczyn (talk) 03:02, December 5, 2015 (UTC)
Community content is available under
CC-BY-SA
unless otherwise noted.