Welcome to Ghostbusters Wiki!
I'd like to Welcome you to the Ghostbusters Wiki! Thanks for your contributions.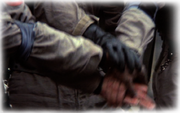 I suggest if you have not yet, to read the Introduction page, which is created to help out new editors like yourself learn to ropes, and what is and is not allowed here.
Please leave a message on my talk page if I can help with anything! -Devilmanozzy
Greetings
Welcome to the wiki. I noticed you may be having a hard time finding things to work on/look at. Suggested link: Ghostbusters Wiki:Wiki Breakdown, which somewhat shows what sections are in need of development.  Devilmanozzy (Talk Page)  04:29, November 4, 2013 (UTC)
Jacob Marley
Hot Rods of the Gods has nothing to do with the animated universe. Please move notes to the Hot Rods of the Gods article. Thanks!  Devilmanozzy (Talk Page)  23:08, August 19, 2017 (UTC)
Community content is available under
CC-BY-SA
unless otherwise noted.