Welcome to Ghostbusters Wiki!
I'd like to Welcome you to the Ghostbusters Wiki! Thanks for your contributions.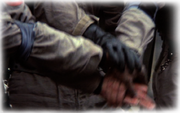 I suggest if you have not yet, to read the Introduction page, which is created to help out new editors like yourself learn to ropes, and what is and is not allowed here.
Please leave a message on my talk page if I can help with anything! -Devilmanozzy
One Note
Thanks for the Slimer! edits lately but just a minor note. We don't italicize titles like you're trying to do with the Flex-O-Man comic in listing in Room at the Top's article or elsewhere in an article for that matter. I know it's a grammar thing and all that but we don't do it here.Mrmichaelt (talk) 00:12, March 27, 2020 (UTC)
Community content is available under
CC-BY-SA
unless otherwise noted.